TRUSTED BY THE WORLD'S BEST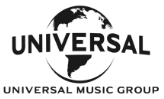 PROPEL YOUR CAREER IN OUR


PRESENTATION SKILLS CLASS
Learn Effective Presentation Skills And Public Speaking Tips To Stand Out With Confidence.
Public speaking is the #1 skill sought by employers in every industry. Your ability to promote yourself, express your ideas, collaborate with colleagues and clients—everything relies on how well you communicate. Our expert trainers will teach you presentation techniques that provide instant results and long-term impact. From diaphragmatic breathing to temper anxiety to using non-verbal communication to your advantage, you'll learn how to deliver a presentation that is engaging, enjoyable, and unforgettable.
With 3 Hours Of Expert-Led Training
[caldera_form id="CF5d671171c98dd"]
Leading Executives Rely on us

For our methodologies and approach.
OUR
PUBLIC SPEAKING

AND

PRESENTATION SKILLS

CLASS BENEFITS
Discover Just How Powerful Your Voice Can Be.
Effective presentation skills that help you be the best in your field take practice and time to develop. So our teleclass is designed to give you opportunities to practice your new public speaking skills and receive live feedback. You'll also walk away with exercises and resources that you can use to refine your public speaking skills on your own time.
OUR PUBLIC SPEAKING &
PRESENTATION SKILLS CLASS

TRAINING TOPICS
M = Move your mouth: Learn to switch on the full range and power of your voice to move audiences.
O = Oxygenate: Breakthrough nerves with proven techniques top speakers and presenters use.
X = Excite your audience: Bring life to the essential parts of your message with tone and body language.
I = "It" factor: Develop rehearsal techniques to make every talk a success.
E = Enjoy the experience: Present with poise and polish. Be seen as a leader and influencer.
Expert resources: Get downloadable resources, infographics, and learning reinforcements.
A PRESENTATION SKILLS CLASS

THAT GOES THE EXTRA MILE
Our expert speakers have years of personal and professional experience to share with you. This accelerates your learning and ensures you walk away with the highest level of knowledge and techniques. We believe in leading by example, so get ready to enjoy every minute!
Every class we run includes people from many different backgrounds and industries. So we make sure our live teleclass includes time to address your questions and provide clear instruction. While it's not as personalized as our 1:1 coaching, you will still get the answers you're looking for.
Even if you're a shy public speaker, our experts can give you presentation techniques that will make a world of difference. From adjustments on how you enunciate right through to pausing, you'll learn how to give a great presentation for maximum impact and results.
ACCELERATE YOUR LEARNING AND SAVE BIG
BY COMBINING A GROUP CLASS WITH

OUR PREMIUM PERSONALIZED COACHING
It has been proven time and time again that the best way to improve as a speaker and leader is to get dedicated one-on-one time with a coach. Someone who helps you identify and overcome your weak spots while also amplifying your greatest strengths. Our 1:1 coaching program matches you with the coach whose experience and background is best suited to help you get the results you want.
You want to be a more confident public speaker. To express your ideas with clarity and command any room you walk into. This bundle helps you find your voice and amplify it.
You want to take your communication skills to the next level. To elevate your message and delivery to be seen as an expert in your field. This bundle helps you make your mark and stand out.
You want to lead with passion and authority. To be the person who can start a movement and change an industry. This bundle helps you strengthen your reputation and empower others.
You Don't To Be Great To Get Going.
But, You Have To Get Going To Be Great!