TRUSTED BY THE WORLD'S BEST
Training in all 50 states and around the world.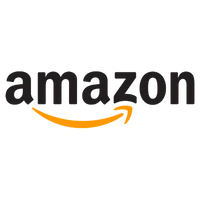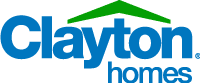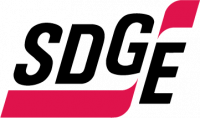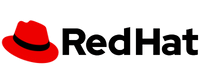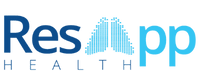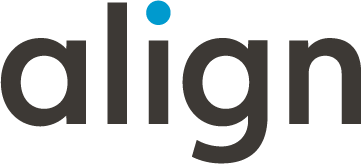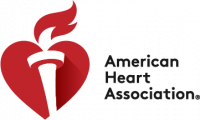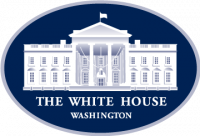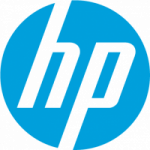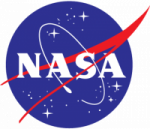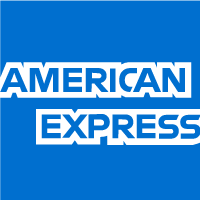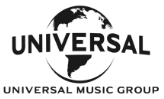 MASTER THE INTERVIEW SKILLS


OF HIGH-PERFORMING PROFESSIONALS
Get The Offers You Want With Our Interview Classes
There's a reason why job interviewers don't give you any prep work for what's coming—they want to see what you're made of in the moment. Our interview training class lets you steal the advantage by being ready for all the questions and special requests that are supposed to knock you back on your heels. You'll be unmoved, fearless, and confident like someone with aces up both sleeves. It's time to move winning from high priority to high probability.
With 3 Hours Of Expert-Led Training
[caldera_form id="CF5d671171c98dd"]
Leading Executives Rely on us

For our methodologies and approach.
THE
BENEFITS

OF OUR

INTERVIEW SKILLS CLASS
Master Skills That Take Others Their Whole Career To Learn
You'd be amazed at how many people poorly prepare for an interview. By learning these essential interviewing skills you will immediately jump to the top of the pack. Our interview classes give you the chance to practice new skills through experiential activities. You'll get exercises and resources you can use at your own pace. At the end of it all, it's the interviewer that will be unprepared for you!

CAPTIVATE THE INTERVIEWER
OUR INTERVIEW SKILLS
TRAINING TOPICS
UNDERSTAND THE INTERVIEWER'S MIND
HOW TO HANDLE CHALLENGING QUESTIONS
MARKETING THE BEST VERSION OF YOURSELF
OUTSHINING THE COMPETITION
EFFECTIVE REHEARSAL METHODS
SEE WHAT OUR FANS ARE RAVING ABOUT
Terri Estrada
Best Training company!
This has got to be the best company I've ever taken training from. GO MOXIE INSTITUTE! I feel I am 'ARMED' and ready to make a step change improvement in my personal communication style.
Phil Mills
We are grateful for this wisdom
The trainers at Moxie Institute were refreshingly smart, funny, empathetic and honest as well as motivating and encouraging. A valuable lesson to be taken away from the experience was that presenting does not have to be one dimensional in the corporate world. In short, we were pushed to think outside of the confines of the corporate box and for that we are grateful!
Geraldine Miller
Awesome workshop - incredibaly practical
I found the workshop incredibly helpful for practicing new communication techniques with my peers and colleagues. It's all well and good to understand the theory of communication - but the hard bit is really putting the theory into practice. You opened my eyes to so many new possibilities.
Bernadette Vasquez
Everyone must take this!
I found the communication skills workshop really useful and have since used many of the tools demonstrated over the 2 days; I've even suggested that my colleagues in other divisions attend the training.
Noah Greer
So engaging and valuable
I never imagined that a one day Moxie training course could be so engaging and valuable. I now have a clear understanding of what great communication skills involves and have already begun to put the tools to effective use with my board and customers.
Rudy Patrick
Fantastic communications course
Fantastic communications course. The Moxie Master trainers were excellent teachers and thought leaders. I really enjoyed the chance to practice the different techniques in a group setting. It helped in retaining the concepts taught. The peer and instructor critiques were great, too.
Bruce Guerrero
Very well done!
I really enjoyed the Communication program yesterday, I came away with new ways of thinking and fresh ideas to take back to my customers and teammates. Very well done!
Mabel Vega
Diverse strategies and tactics
During the Moxie Institute communication training, I was able to understand that not all people work the same as I do, and to go into a conversation / meeting etc knowing my audience a little better and adapting my communication to suit them will serve me well into the future!
Darin Allen
Content and delivery was excellent
I would like to thank you for the Moxie Communication Course you ran. The content and delivery was excellent and will certainly put into practice immediately.
Dominick Hicks
Drastic improvement!
It was great to see that every single person in the class had drastically improved by day 2 of the course…
Ann Reese
Phenominal trainers!
The Moxie Master Trainers who led the workshops were very, very good. They stood out from the crowds of other trainer's think they are good communicators because they were phenomenal. They were very effective and ultimately they delivered a huge impact on our company.
Jimmie Duncan
This training is a must!
Ths training is a must for everyone at our company and beyond. It was truly inspiring. It brought out the best in me and I have used the skills I learned in both my work and personal life. I will be forever grateful to the Moxie Institute.
Pablo Douglas
10 out of 10 and then some!
10 out of 10 and then some. I had an amazing couple of days on the Communications Workshop with Moxie Institute. I found it incredibly insightful and have since been putting the course content into practice with success and room for improvement.
Robyn Holmes
Great workshop!
"Great workshop! Very well done and very useful information delivered in an superb manner. I would highly recommend the Workshop to anyone that is interested in improving their relationships and in growing their business opportunities internally and externally.
Gina Cohen
I really enjoyed the training
I really enjoyed the training. The venue and surroundings were terrific. The trainers at Moxie Institute did a fab job delivering useful and engaging visual content and design strategies that was memorable and sticky.
Hugh Nash
Wonderful learning journey
I would like to express gratitude and say thank you for a wonderful learning journey with excellent master trainers and also a fabulous group. I loved the workshop and you really did make a difference for everyone that attended.
Katherine James
Got Moxie?
Got Moxie? Very insightful. Motivating. Fantastic facilitators. Thank you for delivering a great workshop.
Theodore Jefferson
Fantastic Learning Experience
It was a fantastic learning experience and very useful. I have been busy putting my training into practice. In fact a colleague commented that I was 'presenting with assertiveness (but in a good way)' in a meeting with senior executives last week!
Luis Vargas
Excellent Leadership
After completing the training at Moxie Institute, I was at a board meeting and was asked to review the financials. The feedback was excellent and investors requested that I lead this section next quarter.
Kenny Colon
Amazing training boosting executive presence
I found our Moxie trainer to be one of the best that our team have experienced. The workshop covered so many points that helped me with my public speaking and executive presence. My objective was to capture the audience and my President's attention. I achieved my goals and am looking forward to speaking publicly at conferences.
Claude Rivera
Awe inspiring and extremely useful
The Moxie brainstorming session last week was awe inspiring and extremely useful (and revealing!).
Cindy Nunez
Recommend your company to anyone on the planet
I would recommend your company to anyone on the planet. The instructors were fun, engaging, and certainly know their stuff. They presented the information in a non-intimidating way and broke everything down to make it easy to remember and execute.
Terrell Thompson
I am finding all the tools and Moxie method useful
I'm feeling a lot more confident around the office and in my community since the training with Moxie Institute, and I am finding all the tools and Moxie method useful. I like the feeling of taking control of moments without manipulating the situation. My clients feel the same!
Percy Pope
It was a special training day!
It was a special day - Excellent trainers, friendly approach and the content was tailored to suit the needs of the company and culture on the day that made it very meaningful. THE BEST training course I've EVER attended!
Ian Weber
The class was excellent!
"The class was excellent. The structure of the presentations and addressing different personalities were two of the most valuable we learned. When I shared with the president that my entire team condensed a 90-slide presentation and reduced it to 10 minutes and 5 slides using the new structure, he was ecstatic. He now wants everyone in the company to be trained on the Moxie Method!
Milton Henderson
true sense of empowerment
The Lead with Moxie course was incredibly well delivered with numerous practical exercises allowing our employees the freedom to express themselves in a comfortable, trusting environment. We came away feeling motivated and with a true sense of empowerment which I've been able to apply within the workplace.
Merle Perry
Great job training!!!
Our company successfully completed your Lead with Moxie course for 90 engineers. They've never rated a class so high. They rated the course and instructor as excellent. She did a great job, she is enthusiastic, experienced and capable. No-one got bored and the format worked out well for us.
Kayla Christensen
Pathway to success!
'Implementation of knowledge is the pathway to success.' Guaranteed from Moxie! The past two days have molded the knowledge with the discipline of action models and real life situations. What a challenge and a transformation. I hope that my competition doesn't get a hold of your company.
Frank Brown
Wonderful training wisdom
A wonderful combination of training wisdom, content and instruction with real world application and perfect competitive examples.
Kelvin Wade
Contageous fun, purpose and full of energy
Moxie master trainers have a very special way of connecting with their audience so that you really feel a part of what their teaching you. His approach is aided by his light-hearted sense of fun, purpose and energy that was contagious.
Elmer Ryan
Full engagement. Success delivered!
The Moxie Master Fantastic was funny, memorable and had a real understanding of our company, culture and the executive space and how to leverage our presentation skills to our employees. Their confidence and his ability to communicate the subject matter keeps a challenging audience fully engaged with a great combination of information and experiences. The audience participation techniques and openness to difficult questions means that you are fully engaged with the learning process. Success delivered!
Angel Ray
Brilliant day by day!
Brilliant day by day. The role play and feedback was so useful to get such specific feedback and be given empowering tools to use into the future. The Moxie Institute is very good at what they do. Brilliant, simple and effective!
Finally a language of leadership that everyone can understand and a simple process to drive change and achieve success. Results await!
Terry Abbott
Great experience! Highly recommended.
"Great experience with the entire team at Moxie Institute. It's a perfect mix of teaching (20%) and doing (80%) that is directly applied to our products and services. Our trainers did a great job of making it fun, fast paced and based in reality. The workshop allowed us to get out of our comfort zone and practice what was being taught in the moment. I highly recommend the training at Moxie Institute.
Charlene Dean
Illumiunated blind spots for success
Without attending this Lead with Moxie course, I would have never known that I personally have squandered so many chances to influence my teammates. It illuminated blind spots I needed to discover.
Blanche Allison
Improved communicationa and bonding
I enjoyed this workshop more than any other I have taken in the past few years. That's saying a lot because we are so fortunate to have a company that invests in their management team. These principles will be passed throughout the company for improved communication and bonding with employees.
Orville Greene
Improved communication skills for leaders.
From a company perspective, we achieved our three main objectives for our leadership team. The feedback I have had from all managers has been positive too, in that they believe the sessions will help them improve their communication skills with their employees and customers.
Robyn Taylor
Out of this world learning experience
Being part of this course was like a different world, one that I have since made sure I am actively living in. So thank you, I have recommended it to almost all colleagues as a life transformer.
Mindy Barber
Absolutely invaluable.
I found the course absolutely invaluable, thank you so much for providing us with such an informative and thought provoking session. I will of course contact you with referrals and for now enjoy putting your advice into practice!
Cheryl Park
Inspirational and highly recommended
I found the workshop useful in so many ways, and it's really changed the way I approach my work and relationships. It really was so inspirational to me and your team is amaaaaazing. In fact, I've already recommended that one of my counterparts complete the same course and he is now booked on for the next one!
Angela Jensen
Inspiring and motivational
I just wanted to say a big thank you to you. I really enjoyed the day and appreciated the inspiring and motivational environment, room set up, style and delivery. I am now much more aware of people's perceptions of me and how I need to show up.
Wilbert Nichols
Excellent Trainers and fantastic exercises
The delivery of the emotional intelligence workshop was great. Excellent trainers, friendly, knowledgeable and approachable. Fantastic exercises that helped me in my position and career.
Crystal Williams
Life Changing for the better!
Moxie Institutes course was by far the best ever. It was life changing for the better, I am extremely glad I invested just one day to learn and discover how to become significantly better as a speaker and a human.
Elsa Foster
Best workshop in 20 years.
It was great to be in a place where emphasis was on positive feedback. Many people we encounter in our daily work focus in on the negatives and dragging people down which hardly gets your brain buzzing. I can honestly say that in my twenty years of working life this course offered by Moxie Institute was one where I learned a great deal about myself and my capabilities. Kudos to the entire Moxie Team.
Lucia Webster
Confident while introverted
Since the training, I accepted a new job for three times my previous salary, in LA! The training has been incredibly helpful in allowing me to make a thoughtful first impression... And I keep the exercises you gave me, turned to the other side, on my desk to remind me to remain confident while introverted. It's my authentic self.
Vincent Reynolds
Confidence and Control
Thank you very much for the amazing course. I started applying the skills I learned right when I got back to the office. My kids even noticed immediately and they are a tough crowd. I must admit I feel different as a person, more confident and more in control of my world. I have also been able to focus on my career and be more in control of what I want to achieve at my place of work but this was special.
Amanda Alvarado
Motivated and Inspiring training
The Moxie Institute training has been a great help over the last few weeks and I have now seen a decline in interruptions throughout the day and more buy-in from my team. I came back from Australia really motivated. I just now need to learn how to deal with stressed out VP's but that'a a completely different issue. You should be training them.
Lynn Black
Profound impact
Your program had such a profound impact on the way I show up and function at work and I thank you all for that. My promotion is getting approved!
Rufus Hammond
Thoroughly enjoyed the course.
I thoroughly enjoyed the course and have most definitely taken away many MOXiE tools to help me and our team on a day to day basis. I have done 3 courses at Moxie now and I would certainly come again and again and again!
Willard Barnes
Moxie is in my conscience!
These Moxie principles are now a conscience part of my mental toolkit. I will use them to actively plan future approaches in a more effective manner. My boss feels the same. Thank you!
Randolph Glover
Refreshing and immediate growth!
How refreshing to have such a different experience from conventional training. It was just the right balance of structure and real world scenarios and practice with feedback. It has enabled our team to grow and develop overnight.
Clint Burgess
Actionable tools for audience engagement
I have been able to practice many of the things we learned in the workshop. Understanding the different approaches people tend to take ansering questions has allowed us to improve and increaase our audinence engagement.
Rebecca Nguyen
Moxie creates success!
The trainers at Moxie Institute are some of the most engaging and approachable trainers we have ever worked with. I have had the pleasure of working with during my career so far. This team is a credit to Moxie Institutes success and I would have no hesitation in booking or recommending your workshops and trainers my peers and colleagues.
Dexter Parsons
Great Course!
Great course! Moxie Institute Master Trainers were amazingly knowledgeable and insightful and complemented each other. I really enjoyed the dynamic of the lovely people I met and the wisdom I gained.
Margarita Graves
Moxie instructors were great!
All Moxie Institute instructors were great! And I've been through 100's of hours of training in my life. I definitely saw the difference in my selling skills from the first video and saw how valuable presenting is the most useful skill to "sell" whatever it is you are communicating.
Rodney Freeman
Proven lasting impact on my sales team
I feel so fortunate and ready to tackle things such as saying no and pushing back when necessary, so definitely a huge help! I was impressed that we managed to tackle the majority of what everyone wanted to despite the wide range of interests. We are all still talking about the experience weeks later.
Calvin Mccormick
Swagger. Confidence. Moxie.
I now have a better understanding of the selling and a much better way to approach my clients. The course has proven beneficial as it is now making my daily list of things to do smaller, therefore my life easier as I command every speaking moment.
Omar Smith
Confidence and Impact
I presented our year end results to our investors last week and included many of the techniques used, I felt a lot more confident with the impact that I was having. I have various other investor meetings next week which will give me further opportunities to present and introduce the Moxie Sales Methodology.
Jared Patterson
Inspiring and engaging.
I found the training to the best ever. It was inspiring and engaging with ideas that I'm able to use right away. The most useful thing so far (what sticks out the most) was the 'practice' elements, both watching the other participants and practicing myself. I've also caught myself thinking about the eye contact, remembering the goals and thinking about the flow & shape of each sales presentation.
Gerardo Curry
Highly recommend to up their sales game.
I was more than satisfied with the quality of the Moxie Institute training. Your company created a very motivating atmosphere and provided us with many new and useful tools. I will certainly recommend this workshop to everyone that wants to up their sales game.
Pauline Knight
Fresh ideas and renewed enthusiasm
My team and I greatly enjoyed the day with our three Moxie Institute trainers. The creative presentation and business writing course was excellent. We came back to our work with fresh ideas and renewed enthusiasm to engage our customers with copy that really speaks to them. What more could you ask for?
Garrett Boyd
Raging success!
The Sell with Moxie training certainly gave our team the tools and positive attitude to make this company a raging success. Thanks to the training, I realized what our blind spots are and we are now able to address them… and I will certainly use the materials you provided me in the next steps of my career.
Iris Lopez
Growth and revenue booster!
The tailored Moxie approach is very clever and maximizes learning for every attendee. It is also a lot of fun pushing everyone outside of their comfort zone which was necessary. I feel more confident in negotiations and sales and am using the skills I learned to boost growth and revenue for our team.
Theresa Scott
A Tremendous success!
A tremendous success! Our sales and marketing team left not only with new sales tools, process and resources, but practical ways to apply it immediately. Sales growth is upon us!
Michael Montgomery
Truly fabulous sales training!
A truly fabulous sales training experience and one to be shared (only with our company). Moxie created such a competitive advantage for us!!!
Billy George
Best workshops!
Sell with MOXiE is one of the best workshops I have ever attended in my career as a sales trainer. Whether you are a seasoned presenter or new to the arena, there is something for everyone to learn and improve upon. The one-on-one coaching was helpful as well. The master trainers certainly walked the talk and was very personable and engaging.
Joy Cooper
We won the largest deal ever!
Our team came away with several highly specific solutions to very specific challenges in our organization. The value has already been realized in one week with winning the the largest US deal ever.
Shannon Fox
You MUST take this course with Moxie
The Moxie workshop was anything but boring and a waste of time like other leadership and public speaking courses I have taken. You MUST take a course with Moxie! You will forever be changed for the good.
Sandy Fuller
Highly engaging and Actionable
I did three corporate presentations in the week after the course and used a number of the tools from the workshop. In particular focusing on 'the conversation' and 'my audience' creating engagement and allowing me to remove self-generated anxiety.
Faye Gomez
Upskilled with significant improvement
I have learned many new skills that I will directly implement in my day to day meetings, training and presentations. It was hard to watch my own recordings but worth it for what I gained. My improvement was amazing in 2 days and my team already noticed!
Hector Quinn
Best Workshop ever attended
I learned many new concepts and gained a tremendous amount during the live experience while planning, preparing and giving presentations to our executives. Your training techniques are well thought out and effective...I can honestly say your Speak with Moxie and Effective Presentations is the best workshop I have ever attended.
Sherman Alvarez
Life-altering. Loved It!
I really can't tell you how useful the course was for me…'life-altering' is on the tip of my tongue. I did the dreaded presentation on Monday. The audience seemed to love it and I have already had three people come to tell me specifically how brilliant they thought it was.
Dorothy Mckenzie
Great experience I will always remember
I really, really enjoyed the Moxie training. To be honest I wasn't looking forward to it (as I don't like public speaking!) but your entire team created such a friendly, relaxed and safe environment, plus the fact that it was broken into small groups helped. Fortunately everyone was lovely! It all contributed to a really great experience and one that I will always remember and share.
Harriet Chapman
Powerpose, speaking with authority and channeling my fears
I thoroughly enjoyed the training and have taken quite a few things away; powerpose, speaking with authority and channeling my fears to immediately become a better speaker.
Orlando Hanson
Upskilled my entire company
I would like to express the utmost appreciation for your training last week to upskill my entire company. Wish I invested years ago. I personally really enjoyed it and came away with a ton to leverage. Having broken the class into smaller workshops was great and your team has a great attitude towards changing the lives of others.
Lewis Perry
Lasting learning and growth
More than six months on, I still consider and share examples with colleagues about what I learned from that day with Moxie Institute. Before this workshop I would have been terrified to talk in front of just a few colleagues…I now speak confidently to large groups of people with ease and have grown my income 2X since winning so many new deals.
Leah Peterson
This class is a must!
The content of this workshop is amazing. It covers every presentation aspect. The videotaped presentations and the personal feedback were the best ways to learn and give feedback. I learned new skills I couldn't even imagine! This is a must!!!
Willie Townsend
#Transformational
The Moxie Method was brilliant and we found it very practical and memorable. I learned things about myself after 48 years, I have never thought I would. #Transformational
Harry Welch
Smart, humorous, caring, tough
The Moxie trainers /speakers were great - they were smart, humorous, caring, tough, and they made the class educational and enjoyable. I want more!
Winifred Scott
Wonderful Experience!
The most amazing aspect of this workshop for me was how I built confidence with all the given tips and all the gestures that make the presentation much more explicit. It was very intense, but a lot was achieved and overall it was a wonderful experience.
Isabel Cummings
Master Trainers - Worth every cent!
The Moxie workshop was wonderful and certainly worth every cent for our company. The Master Trainers were off the charts great with a lot of enthusiasm and expertise for what they were teaching and leading.
Kyle Cruz
Standing ovations waiting!
For the first time, I am now excited about giving presentations and putting everything I learned in the seminar to work. In fact I gave a presentation at work last Thursday and felt much more confident in my ability to Communicate with Moxie: High-Impact Interpersonal and Communication Skills Training Moxie: High-Impact Interpersonal and Communication Skills Training Moxie: High-Impact Interpersonal and Communication Skills Training my audience. I got a standing ovation…at work! I found the video tape review of my presentations very helpful to identify unnecessary hand motions and awkward body language.
Tommy Keller
Moxie Rocks! Enormous benefit.
"WOW! Are you truly aware of the powerful weapons which you have given us? In today's highly competitive business environment, this course represents an arsenal of ideas that will be of enormous benefit to anyone who learns to use it effectively. Moxie rocks!
Gilberto Hawkins
Golden nuggets of information
I had the most inspirational speaker trainer at Moxie Institute who shared supreme golden nuggets of information to improve my presentation skills and the ability to deliver a powerful presentation. The feedback given after my recent board room meeting was outstanding and I have a strong feeling my career trajectory will take off.
Erik Rivera
Anyone and everyone will benefit
Anyone and everyone can benefit from the Moxie Method! Guaranteed.
Tabitha Chambers
Speak with confidence!
Before taking this seminar, I was not a confident public speaker or comfortable presenting to large groups of people. I became nervous and awkward. Now I feel much more confident and secure and have the tools to handle anxiety and fear. Peer review and videotaping was effective for me and provided me the opportunity to improve each week and work on my verbal and visual skills.
Margaret Carroll
Amazing instructor and master coach
The trainers at Moxie Institute are some of the most amazing instructors and master coachs. The attention they gave our team during and after the training was something that we will never forget. We still power pose before every talk! I want to work for Moxie.
Al Banks
Excellent Presentation Course!
Excellent presentation course!!! Skilled training; fast pace; and motivational. This is a must for everyone at all levels.
Olivia Malone
Best training session!
The best training session on Friday! Why did it have to end? Learned a ton of tips, the Moxie Method and information while being engaged and fun at the same time.
Jodi Miller
Tools and techniques - confident speaking
I loved the flexibility and effectiveness of the virtual training sessions. I travel for work and already loose precious family time. The virtual class was perfect for me! The Moxie trainer was very knowledgeable, positive and provided the tools and techniques to be a more confident speaker.
Dwayne Houston
Absolutely brilliant and highly recommended
I thought this course was absolutely brilliant and really worthwhile for anyone. I would definitely recommend it. Loved the Moxie Method and our stellar trainer, simply amazing teachers!
Janice Abbott
Amazing next level training
I enjoyed the presentations class and it was amazing. We had a lively and fun group. For me it was particularly interesting to see my expressions and gestures recorded for feedback. I learned the most from that aspect of the class. I have already recommended the class for those in need throughout the company as well as friends.
Nick Garcia
I still marvel at the session we did on working a room.
I still marvel at the session we did on working a room. Our Moxie trainer gave a lesson that made a huge impact on everyone there. And, by the way, she did it in a masterful way. It was a master class on master classes.
Nellie Stewart
Left with a treasure check of new ideas
I went into the day with a clear idea of what I wanted to change without knowing how to do it, and left with a treasure chest of new ideas to manage my speaking anxiety with significant improvement. Thank you from the bottom of my heart again and again!
Anna Porter
Attend a Moxie workshop!
In November I presented to approximately 350 colleagues and stakeholders for an hour. The feedback was very positive and some even commented on my confidence, clarity and content being much better than the same event last year. The only thing I've done differently is attend a Moxie workshop.
My team have used Moxie Institute for a number of training needs and have always given the courses extremely positive feedback. 10/10! Attendees also have mentioned they like the "tailored" feel to the courses and appreciate having two trainers run the course. Thanks company! The interactive style and exercises works well and people genuinely feel they have come away with many new skills.
Whitney Garner
Our Moxie trainer was a gem to help overcome fear!
Moxie as a training company is a gem! The trainers have such amazing energy about them. She is beyond knowledgeable in communication and public speaking and makes you really explore your inner self when it comes to presenting. The workshop was very informative and helped me overcome my fear of public speaking and speak from the heart. Thank you for this experience!
Velma Briggs
Engaging and spot on. 100%
The Moxie instructors were engaging and absolutely spot-on in demonstrating, through their own acting actions, the value of great presentation techniques. Their positive reinforcement kept the group excited and engaged for the entirety of the session. 100%!
Carol Norton
Very active and memorable day!
There was a ton of interesting tips on our presentation skills day with Moxie. It was a very active day and I left with resources and a level of confidence that I haven't felt in years.
Lorenzo Summers
You were fabulous!
We loved your approach and enthusiasm. In short, you were fabulous. Moxie Institute is an outstanding training organization who deliver the learning and the goods!
Adrienne Wong
Fun, exciting and memorable
After attending the Speak with Moxie 2.0: Advanced Presentation Skills Training: Advanced Presentation Skills Training seminar, I learned so much about myself and what it will take to wow my audience and higher-ups. How to communicate to a large group or just one on one consultation situations. The class was fun, exciting and memorable. I highly recommend attending.
Clinton Peterson
Simply amazing presentation training
Simply amazing presentation training Speak with Moxie 2.0: Advanced Presentation Skills Training: Advanced Presentation Skills Training. Creative idea even for our very experienced and senior team. I'm glad to recommend them to anyone in the world.
Bill Willis
Masterful coaching and training!
Our Moxie master trainer was incredible and very memorable! She was hands-down awesome and very attentive to all our unique styles throughout the day. She kept us engaged and was very smart, funny and energetic. Her company was also very responsive, I called them to clarify something and they got back to me right away. I want her to be at all my presentations to cheer me on. Thanks YOU!
Clarence Nelson
Go Team Moxie!
Moxie Institute exceeded our expectations when it came to training our C-suite on public speaking skills. The executives who attended frequently quoted their trainers during the rehearsal session in advance of our annual client event. Go Team Moxie!
Toni Patton
Excellent course!
Excellent course! Now it's my turn to teach it. HUGE shoes to fill.
Felicia Green
This workshop is the best ever. Fantastic Facilitators.
This workshop is the best ever – it was so helpful in so many ways! Both Fia and Gregg were fantastic facilitators, really welcoming and engaging. Thank you again for such a worthwhile and valuable experience.
Josefina Becker
Best Learning experience ever
Fast forward to the Speaking and Presentation Workshop and words such as 'fun', 'interesting' and 'insightful' replaced prior conceptions. Surely our manager is a HERO! Moxie Institute provided the best learning experience ever.
Ira Baker
An amazing learning experience.
I've found I'm much more in control of conversations and speaking to large groups. I've also been using the power of the pause quite a bit and am staggered at how people react to me due to me not reacting in the way they thought I would! Simply an amazing learning experience.
Joshua Martinez
Results are outstanding!
The Moxie Presentations course was wonderful! It really shows how to make an effective and powerful presentation that is useful throughout our business unit. The techniques are simple but the results are outstanding. I am happy to recommend this unique course and the MOXIE philosophy to anyone, just have them reach out.
Amy Griffin
Outstanding. #bestinvestmentever
The master trainers were outstanding and I learned more in two days then I did in four years in college. #bestinvestmentever
Darren Anderson
Absolutely excellent!
This is genuinely the best training I have ever been to. The moxie trainers were absolutely excellent. I couldn't recommend Moxie and trainers highly enough.
Barbara Watson
Powerful learning experience
I have been practicing my new skills in every meeting I attend. Using my power position, pausing and large gesturing to bring my words to life. I still remember the trainer's quick wit and gesturing instructions like it was yesterday. I have kept in touch with four participants, one of which I spoke to yesterday. Hopefully, the introduction I gave him will turn into a referral partner for him. They are in complementary businesses.
Kelley Ball
Best training for presentations ever
I have been to many communication courses throughout my career (a 6 week program at my University, a 5 day course with your competitor and multiple trainings sessions). By far the best training for presentations I have every received.
Marjorie Garza
Why didn't I learn these techniques years ago?
Finally, I'm able to breakdown the bigger keynotes into smaller stories. Why didn't I learn these techniques years ago?
Howard Christensen
The Best workshop!
The workshop went really well. The best! I found everything useful to be honest even watching other people from different departments practice their training gave me tips on my own training style and helped to build my confidence and bag of training tips.
Harold Reyes
Thanks team moxie!
The day was really useful, definitely one of the best training courses I've ever attended and I've just taken on a new role within the business that is going to involve a lot more presenting! Couldn't be better timing. Thanks Team Moxie!
Gloria Little
Expert training!
Your expertise and enthusiasm was very much appreciated in learning to give Powerful Presentations. I have recommended your course to three other business units.
Jeanette Benson
Confident communication skills!
The Moxie Team helps me to increase confidence in communication up and down the chain of command at our company. This training helped me make great improvement in keynoting and gaining respect from the audience.
Rex Robbins
Highly recommend Moxie!
The first day, I could definitely feel butterflies in my stomach when I got up to speak, but as we interacted, my confidence level rose, and I was actually able to successfully defend my unique thinking. This confidence boost was due to the interactive exercises and learning how to prepare for a talk and feel comfortable with the structure and delivery. I would highly recommend Moxie Institute.
Faith Casey
Awesome experience - impactful!
Awesome experience all three workshops I have taken with Moxie Institute. The Public Speaking course is a must for any business and employee that gives presentations. Public speaking is challenging for most and there's is no way around it. This course gives you so much confidence in preparing a TED-like talk, dealing with nerves, finding entertaining content, delivery techniques, and visuals; that presentations are so much more impactful.
Maxine Edwards
Extremely beneficial!
Being apprehensive at the start knowing I would have to present, I wasn't expecting to enjoy the day as much as I did. I would highly recommend this workshop to anyone who has to speak or present. Period! The information taught is extremely beneficial for training and I look forward to putting it into practice in my classroom.
Lela Mcgee
Fun, exciting and memorable
The Moxie Institute makes the workshop fun, exciting and provides an over the top high-quality learning experience. Our entire team was able to refine our skills in a meaningful way. We went from good to great overnight! More greatness to come.
Melvin Powell
Most rewarding training.
Moxie's presentation training was one of the most rewarding and beneficial training classes I've ever taken. I took the training because of a fear of public speaking and a desire to speak professionally with confidence. This was a life changing experience for me and I highly recommend Moxie Institute.
Abel Moss
Highest level presentation workshop
I can honestly admit that the high level presentation workshop by Moxie changed everything about how break down my talks! My peers are no longer on their phones when I speak. I owe it to the experience and Moxie Institute Methodology.
Sally Poole
This was not a boring training! Far from it!
I didn't know what to expect except that I did not want to attend another boring training that is forgotten in one week. This Workshop was useful, enlightening and effective. I now have an arsenal of tools that I can use in business presentations. I would recommend this training to anyone looking to improve his or her communication skills and gain influence.
Adrian Torres
I am a changed presenter forever!
I thoroughly enjoyed the Moxie training session, and have been using the techniques ever since! I am a changed presenter forever. And my team is so appreciative! Thanks so much for your wisdom, good energy and belief in me.
Stephen Gonzalez
Superb Training and expert learning
From the facility, logistics, small class size, and content to the superb trainers who were way more than trainers but true experts and mentors. All aspects were perfect. We gained tremendous insights and value as to how to improve my own leadership, presentations, delivery, presence and interactions with my audience.
Juan Holloway
Command the stage
I can say that I've been using and encouraging others to use more 'commanding the stage' and pausing as well as encouraging them to use more storytelling for purposes of creating a personal connection and engagement. The ripple effect can already be realized throughout the entire company.
Doyle Higgins
Significantly leveled up my skills
I found the training most useful out of any course I have ever taken. I am aware of people's behaviors as a result of the training. I certainly will be reviewing my notes before the next meeting I chair/facilitate and presentation I give.
David Cobb
Best training ever - seriously
I have attended (and delivered) many training events over the years and I have to say I enjoyed this one the most! You guys obviously know your stuff about communication skills, presenting and speaker coaching, change management and other topics. I came away feeling energized and enthused and spending time with the executive team was fascinating.
Douglas Evans
Rocket fuel for trainers
I just wanted to say how much I enjoyed the facilitation course that I did with Moxie Institute. I thought the day was really well structured and I really learned a lot and gained from the session. I have since gone on to recommend the Moxie to a number of colleagues and friends at other companies.
Isaac Gonzales
Intimate and Interactive
I just wanted to take a minute to thank you and team Moxie for your guidance and teaching throughout the last two days. Your training has helped me in ways that you don't even know. Again thank you so much!
Shawn Carroll
Impressive advanced level training
I just wanted to take a moment to tell you how impressed I was with this course! It gave me more confidence and a comfort level as a trainer. I also learned new techniques on how to engage my audience. I was fortunate to learn many styles, and was very pleased working with the Moxie Master Trainers and their natural talent of teaching and how they brought objects to life right in front of us! Thanks a million, and in the future, I would enjoy another class from your company.
Candace Wilkerson
Amazing job with my team!
I sat in on the first day of the Moxie Presentation course, and both instructors did an amazing job with my team. The MOXIE Method process is so memorable, and the trainer continues to work with our coaches to ensure that they use it. So, thanks very much for sending great trainers to facilitate the class!
Alberto Myers
Now I'm ready to teach it!
I wanted to take this opportunity to say a further enormous thank you for two very stimulating and useful days. You really do offer something special at Moxie Institute. I genuinely feel very lucky to have been able to complete the course. Now I'm ready to teach it!
Dustin Richards
Train with greater impact
The Moxie workshop has taught me how to structure a training well and has given me the skills to train with greater confidence in front of my students. The workshop is a significant value.
Johnnie Day
Thank you! Thank you! Thank you!
Thank you. Thank you. Thank you! I can indeed confirm I have used the tools taught in the course the minute I left. They have been very, very useful. It was a phenomenal two days of training with Moxie.
Bobby Mack
New and inventive training ideas!
The training opened my eyes for a lot of new and inventive training ideas even for a seasoned professional. I am really excited about the impact these will having on my life. I loved the format of it. Instead of a lecture, we played; entered different situations and tried out various roles, attitudes and mental situations. Speak of impact...
Lloyd Fields
Masterful training
The Moxie training was fantastic. It helped provide direction and inspiration for our new starters program. It would have been much less successful if weren't for the course so thank you and your master trainers for everything.
Miriam Bowers
Extremely impressed!
As a seasoned L&D professional, I was extremely impressed with the design of the learning sessions. No lecture here. It was almost all activity based that made it a terrific experience. The short bits of research and memorable stories, as well as the practical application in small groups, kept the entire class engaged both days. And trainers are hard to impress
Malcolm Gomez
Awesome workshop! Best training ever.
"Awesome workshop! I learned so much and it was THE best training course I ever had, not just in public speaking but in general. Our trainers have a gift of teaching that made all the difference. This course does get you out of your comfort zone but it is well worth it and you learn so much in just one or two days. The experience you get from this course is invaluable.
Ramon Colon
Immensly enjoyable
Immensely enjoyed the day and your delivery style was spot on for this workshop. Nice to be in a group that wasn't filled with bad trainers and the diversity of the group really made the day not only interesting but super valuable in my own development.
Cary Maxwell
Highly recommend the Visual storytelling workshop
I recommend the Moxie workshop highly for anyone who wants to see immediate improvements in their personal impact, particularly people who are technically strong, but also need to build confidence and capability face to face.
Tammy Salazar
excellent training and feedback
Thank you so much for your excellent training and feedback. I had to host an important conference last week and give a presentation to all our senior leadership. The entire experience went better than I could ever have hoped! And I slept at night😊
Brett Casey
Warmth, hospitality and wisdom
Thank you to all at the Moxie Institute warmth, hospitality and wisdom. The workshop was certainly one of the best I have attended. The knowledge and enthusiasm for the subject was self-evident throughout the day in everything that the trainers introduced.
Adam Ortega
Energizing and ethusiastic!
This workshop was not what I was expecting, but in a very, very good way, it brushed away the cobwebs of boring training and introduced laughter, energy and enthusiasm. I want this everyday!!!
Gerald Benson
Best Presentation skills ever!
This is one of the best presentation skills classes that I've EVER attended. I think the hands on and videos were key. You can listen all day long to someone, but to get up and put into practice what you've been taught adds a whole new element. Bring it on Moxie!
Shelley Robertson
Excellent course - engaging and inspiring.
An excellent course that our company would highly recommend to everyone no matter how nervous or confident you are. The Moxie Team did an excellent job of putting you everyone at ease and making it engaging and inspiring.
Maryann Arnold
Phenominal! Great activities - great results.
I really enjoyed the training, more that I can express in words. I liked the way you and the trainers made us all feel really relaxed and the fact that it's done in small breakout groups, plus the many experiential activities that you do throughout the 2 days were phenomenal.
Saul Glover
Still speechless.
I'm still speechless. Yes, I know that's hard to believe. Within one working week, a level of mutual trust had developed that still moves me and my team as I a write this. Over the five days, I was shown the DNA of communication, it was the decoding of a blueprint with all its levers, bolts and details. Amen.
Wendy Stewart
Fantastic training and framework
The Moxie Method Writing and Presenting provides a fantastic framework to impact and apply authentic ways to influence for success in business and personal situations.
Lindsey Russell
Great surprise!
Great surprise! James introduced two days of very well structured and fun training. This course gives you the basic foundations of delivering and formatting speeches which you see from the best TED talks. Very motivated with good knowledge and confidence to continue learning and improving presentations.
Monique Watkins
Invaluable to anyone who seeks it!
Having pre-read the The Moxie Manual and already implemented the principles, I wanted to take it to the next level. The training provided by the team at Moxie in this two-day workshop is invaluable to anyone who seeks it. It will be your secret weapon.
AN INTERVIEW SKILLS CLASS

THAT GOES THE EXTRA MILE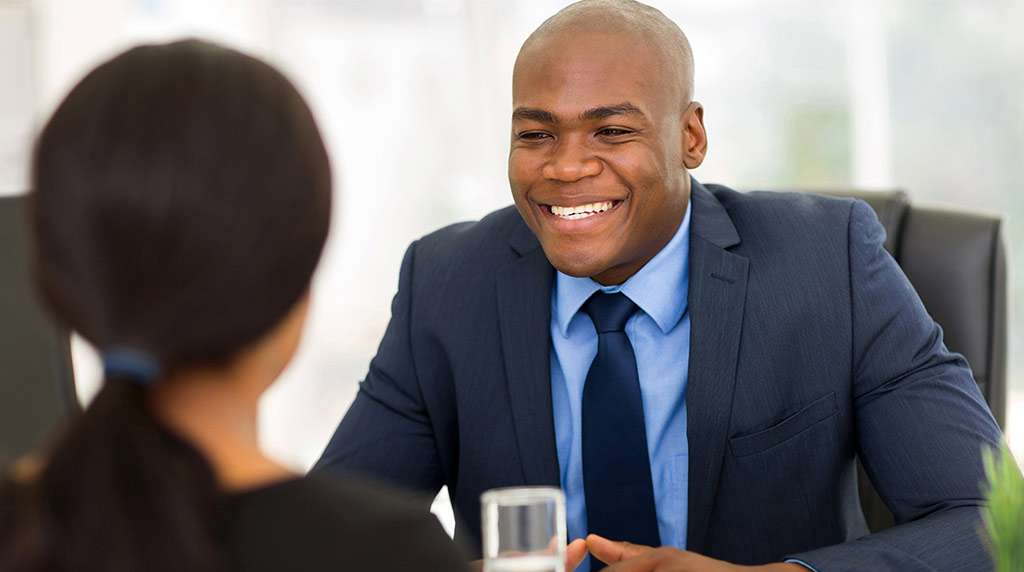 Our interview experts have years of personal and professional experience to share with you. This accelerates your learning and ensures you walk away with the highest level of knowledge and techniques. We believe in leading by example, so get ready to enjoy every minute!
Our interview classes include people from many different backgrounds and industries. So we make sure our interview skills online class includes time to address your questions and provide clear instruction. or get personalized 1:1 coaching to elevate your skills further.
Even if you're a shy public speaker, our experts can teach interviewing skills that will make a world of difference. From adjustments on how you enunciate right through to how you sit, you'll learn how to tell your story and promote yourself for maximum impact and results.
Our Next Interview Skills Public Live Online Class
Scroll down to view calendar of all our public live online classes
Practice and Perfect The Art of Owning The Interview. There's a reason why job interviewers don't give you any prep work for what's coming—they want...
Read More
Calendar of Public Live Online Classes
ACCELERATE YOUR LEARNING AND SAVE BIG
BY COMBINING A GROUP CLASS WITH

OUR PREMIUM PERSONALIZED COACHING
It has been proven time and time again that the best way to improve as a speaker and leader is to get dedicated one-on-one time with a coach. Someone who helps you identify and overcome your weak spots while also amplifying your greatest strengths. Our 1:1 coaching program matches you with the coach whose experience and background is best suited to help you get the results you want.
You want to be more confident and charismatic. To express your ideas with clarity and command any room you walk into. This bundle helps you find your voice and amplify it.
Refine your skills and get expert feedback and guidance from one of our top coaches.
Certified Master Speaker Coach
Personalized Strategy Session
3 Speaker Coaching Sessions
Speaker Pre Assessment
Customized Development Plan
Personalized Coaching Agenda
Rehearsals with feedback
Post-session Learning Reinforcements
Links To Recorded Video Sessions
56 Page Speak with MOXIE eBook
59 Page Write with POWER eBook
Choose one of our high-impact 3-hour public live online classes and get preferential access to the date that works for you.
Receive our expert workbook designed to help you refine and apply the skills you'll learn.
Hours of Expert On-Demand Video to Help You Become an Engaging and Memorable Speaker
20+ Downloadable Resources
Anytime – 1 Year Subscription of Complete Access to Online Program
Anytime – 1 Year Subscription of Complete Access to Master Library
Certificate of Completion
You want to take your communication skills to the next level. To elevate your message and delivery to be seen as an expert in your field. This bundle helps you make your mark and stand out.
You want to be a respected leader. To be the person who creates meaningful change in their industry. This bundle helps you strengthen your reputation and empower others.
You Don't HAVE To Be Great To Get Going.
But, You Have To Get Going To Be Great!