TRUSTED BY THE WORLD'S BEST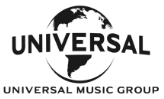 *Note: All training content is tailored to you and delivered live. Virtual sessions will be recorded for your reference.
SOME OF OUR EXPERT SPEECH COACHES
Jeremy is an avid learner. His humble manner coupled with an insatiable hunger to learn from anyone has resulted in a prolific array of experience and expert competencies. At 17 years of age he decided to devote himself to serving the needs of others in a voluntary ministry.
Do you need slides? When Ro works with you on your presentation, keynote or speech, he'll challenge you to find the core of your message, the soul of your story and handcraft it until it can stand on its own. Only then will the magic of enhancing your presentation with slide design.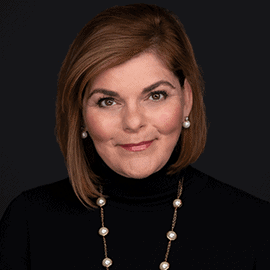 Karen is an Emmy award-winning broadcast journalist, corporate communications professional and executive coach working with CEO's and C-level executives at leading companies around the world. Karen specializes in helping senior executives develop leadership and communication skills.
THE BENEFITS OF A
PUBLIC SPEAKING COACH
Learn How to Elevate Your Strengths And Empower Your Voice.
With personalized speaker training, you'll learn how to be a better public speaker, give a speech you're proud of, as well as techniques to control anxiety and present with confidence. The skills you'll develop will not just teach you how to give a good speech, but also empower you to thrive in all forms of public speaking. 
PERSONALIZE YOUR SKILL SETS
TAP INTO YOUR INNER STRENGTHS
TAKE THE FIRST STEP TODAY

HAVE QUESTIONS? WE CAN HELP!
WHAT TO EXPECT FROM A
PUBLIC SPEAKING COACH
You Can Be Yourself In
A PRIVATE SETTING
The world's greatest public speakers combine strength and vulnerability to amplify their message and connect with their audience. But learning how to be vulnerable and confident in front of others is a challenging, personal process. Personalized coaching gives you the space to let loose and build up a powerful stage presence.
WE WILL IDENTIFY AND IMPROVE YOUR WEAK SPOTS
It takes a skilled speech coach to identify the bad habits holding you back and show you how to overcome them. We have some of the best coaches in the country and you will be matched with the perfect person to help you hit and exceed your goals.
PREPARE AND REHEARSE
YOUR SPEECH
Think of a speech that inspired you and blew you away. That smooth talking, confident presence you saw on stage took hours of rehearsals to ensure success when the big moment came. Your public speaking coach will prepare you to excel at your next speaking engagement and beyond.
LEADING EXECUTIVES RELY ON US

FOR METHODOLOGIES AND APPROACH.
"WORKING WITH
MOXIE IS GREAT"
"Everything about working with Moxie is great. The coaching sessions were a great balance feedback and the support and encouragement that I need. I'm so glad I'm doing this…" Read More
Executive Director at California Symphony
"THE AUDIENCE
WAS ON THEIR FEET"
"Moxie, I am so grateful for our work together. And I can't wait to work together on the next talk. My speech today was earth shattering!…" Read More
Founder & President, Booshoot Technology and #57 Lamborghini Race Driver
"CANNOT RECOMMEND
MOXIE ENOUGH"
"My keynote went extremely well, thanks to the team at Moxie. I have never been so prepared and had such a tight coherent…" Read More
Jamaican Bobsleigh Team Member and inspiration for the movie "Cool Runnings"
TRUSTED BY THE WORLD'S BEST