TRUSTED BY THE WORLD'S BEST
YOU DON'T HAVE TO BE FAMOUS to

Give A Ted Style Talk
Learn How To Create And Deliver Your Own TED Style Talk!
Want to become a world-class speaker? Get started right now with Moxie Institute's live Give A Ted Style Talk training! Our online class is perfect for people just like you who want to find out how to write and deliver a powerful and inspiring TED style talk. This class will focus on developing your writing techniques, refining your performance skills, and giving you the tools to refine your idea into a powerful and compelling message.
With 3 Hours Of Expert-Led Training
THE BENEFITS OF LEARNING TO
GIVE A TED STYLE TALK
TRAIN TODAY, TED TOMORROW
Capture the magic of masterful storytelling that TED Talk speakers are known for. From speech crafting all the way to speech performing, our talented coaches have taught TEDx speakers and are ready to guide you through the same process. Feeling a little nervous? That's totally normal—all great people feel it. It just means that you're about to do something really, really brave.
TOPICS YOU'LL MASTER IN OUR
Give A Ted Style Talk TRAINING
TED STYLE TALK TRAINING

THAT GOES THE EXTRA MILE
WORLD-CLASS
TEDx-EXPERIENCED TRAINERS
Our expert coaches have years of personal and professional experience to help you master TED style talks for public speaking. This accelerates your learning and ensures you walk away with the highest level of knowledge and techniques. We believe in leading by example, so get ready to enjoy every minute!
DIRECT FEEDBACK
IN REAL TIME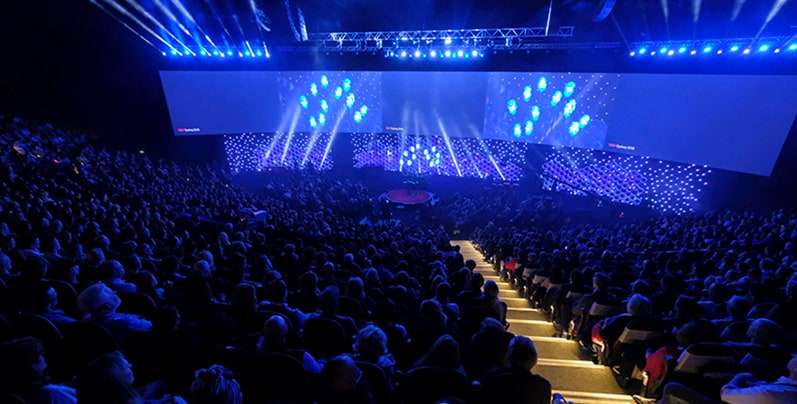 Every class we run includes people from many different backgrounds and industries. So we make sure our TED style talk training includes time to address your questions and provide clear instruction. While not as personalized as our 1:1 coaching, Moxie's TED style talk training will still give you the answers you're looking for.
IMPROVE YOUR
CONFIDENCE & DELIVERY
Even if you're a shy public speaker, our expert coaches can teach you techniques to improve your confidence stage presence. You'll learn how to give a TED style Talk, from mastering the format, developing your idea and script, rehearsal tips and tricks, and how to deliver a masterful presentation.
ACCELERATE YOUR LEARNING AND SAVE BIG
BY COMBINING A GROUP CLASS WITH

OUR PREMIUM PERSONALIZED COACHING
It has been proven time and time again that the best way to improve as a speaker and leader is to get dedicated one-on-one time with a coach. Someone who helps you identify and overcome your weak spots while also amplifying your greatest strengths. Our 1:1 coaching program matches you with the coach whose experience and background is best suited to help you get the results you want.
You want to be a more confident public speaker. To express your ideas with clarity and command any room you walk into. This bundle helps you find your voice and amplify it.
You want to take your communication skills to the next level. To elevate your message and delivery to be seen as an expert in your field. This bundle helps you make your mark and stand out.
You want to lead with passion and authority. To be the person who can start a movement and change an industry. This bundle helps you strengthen your reputation and empower others.
Leading Executives Rely on us

For our methodologies and approach.
"Fia is an outstanding speaker coach. She worked with me on my recent TEDx talk, and I learned a huge amount. I have given hundreds…" 
Read More
Marian Bartlett, Research Scientist at Apple
"As Maya Angelou would say, 'When you know better, you do better.' This time last year, at the start of preparing for my first TEDX talk, I…" 
Read More
CEO, Body Language Institute, NY Times Best-Selling author of YOU SAY MORE THAN YOU THINK
"MY STRONGEST ENDORSEMENT"
"I had the good fortune to have Fia as my speech coach for TEDxAFC. While I've done hundreds of speeches, she helped me turn my presentation…" 
Read More
Partner, IDEA District and TEDx Speaker
"ACHIEVED MY
LIFELONG GOAL"
"I had the privilege of working with Moxie on my speech for TEDx San Diego. As a speaker coach, Fia doesn't settle for anything less than the…" 
Read More
Paralympic Medalist, World Champion and World Record Holder
You Don't To Be Great To Get Going.
But, You Have To Get Going To Be Great!
*Disclaimer: TED and TEDx is a registered trademark of TED Conferences, LLC. TED Talk-Style Training and private coaching are programs of Moxie Institute and are not endorsed by, affiliated with, connected to, or sponsored by TED Conferences, LLC. or any of its affiliated entities.