TRUSTED BY THE WORLD'S BEST
Training in all 50 states and around the world.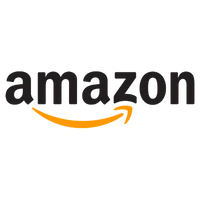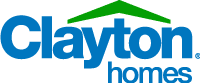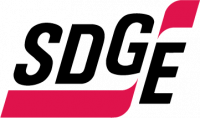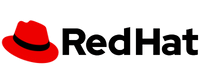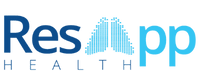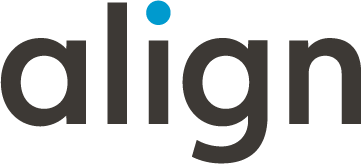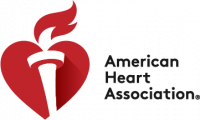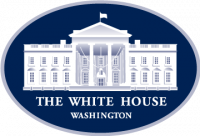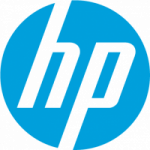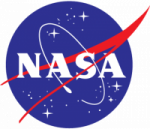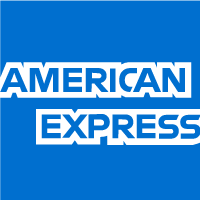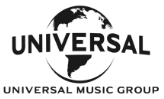 MOXIE CO-FOUNDER
FIA FASBINDER
Fia ensures organizations, leaders, and their teams crush self-limiting beliefs and communicate with unshakeable confidence.
Part performer, part teacher, part creative wild child — Fia is a kinetic speaker and thought leader who fills each speech with valuable takeaways for professionals at every level.
"To live a life filled with purpose and passion, you must walk towards fear."
— Fia Fasbinder
Founder and CEO of Moxie Institute. A Broadway actor. A Masters Degree in Adult Learning Theory. An accomplished speaker——Fia combines her decades of experience to deliver powerful, engaging, and transformative keynotes. Her presentations guide and inspire audiences to speak with inner confidence, communicate effectively, and approach life with a lot more Moxie.
"My message to you isn't to be fearless. It's to fear less." It's to become comfortable with the uncomfortable and doing what all great performers do; acknowledging the fear and then pushing past it because the rewards are so much greater."
Professional Certifications & Associations
Keynote topics
In-person or virtual
A popular keynoter and event speaker, Fia offers a new twist on speaking with authenticity and communicating with confidence. Fusing neuroscience with the performing arts, her exceptional talks cover:
FIGHT NAKED AND BE FEAR(LESS)
You've heard the stories.
Brave Navy Seals facing combat head-on. Olympic athletes overcoming impossible odds. Astronauts surviving disasters in space. These stories are inspiring—but how do they help anyone learn to overcome fear in their own lives?
Fia's story is different—it's relatable. A story of freezing in front of an audience, succumbing to shame and negativity, struggling to rebuild, but ultimately overcoming her limiting beliefs. Most importantly to her audiences, it's a story of honing the methods she developed to walk towards her own fear and teach thousands how to do the same.
Backed by neuroscience and decades of experience coaching leaders of Fortune 500 companies to the top of their game, Fia breaks down the 7 B's of Fear(less) Public Speaking using proven and practical techniques that anyone can learn and use.
This transformative keynote focuses on core principles to:
This talk isn't just an inspiring story. It's a masterclass in how to build resilience and fortitude.
Neuroscience teaches us that the human brain does not know the difference between the fear of being chased by a saber tooth tiger and the fear of giving an important presentation. It just knows fear. Fia's unique approach guides people through her Moxie Methodology in order to walk towards fear, tap into their inner strength, and achieve their loftiest goals.
Fia's keynote inspires attendees to achieve their true potential by unpacking the proven steps to greatness. Attendees leave with an instruction manual to crush limiting beliefs, demolish self-doubt, and soar to new heights of peak performance in all aspects of their lives.
So if you want to give your audience one of the most powerful tools they can ever learn, this is the keynote for you!
WHEN YOU SPEAK—THEY LISTEN: A WOMEN'S MASTERCLASS IN EXECUTIVE PRESENCE
Studies show the #1 trait women lack across every industry is confidence. But there is a genuine solution—authentic, unbreakable inner strength and a powerful voice to go with it.
As a CEO and successful speaker herself, Fia has overcome countless professional challenges and setbacks using her own proven methodology.
Having worked with some of the top female leaders in the country, Fia has developed a life-changing keynote that encourages women to tap into their feminine power as leaders, embrace grit, have their voices heard, and command any room.
CENTER STAGE TO CEO: THE VANGUARD OF HIGH PERFORMANCE
From Olympic athletes to TED speakers and CEOs, Fia has coached the best of the best on how to surpass their limits and break new ground.
In a first-of-its-kind-keynote, Fia teaches an interdisciplinary curation of high-performance techniques from the performing arts, sports psychology, adult learning theory, and neuroscience.
Learn how to apply the same techniques that the world's elite performers and athletes use to succeed on stage and on the field. Fia pulls the curtain back on high-performance techniques like using feedback to exceed your personal best; practice anything for success; create a pre-game ritual for calm and focus; how to ace high stakes situations; how to fail forward, develop grit and achieve big goals; rewire your brain to become your own coach—and more!
AUTHENTIC AUTHORITY: THE VOICE OF A TRUE LEADER
Speaking from an authentic place without fear makes people trust you. Speaking with a strong and clear voice makes people listen to you. True leaders can wield their inner and outer voice to inspire thousands—and have fun doing it.
In this game-changing yet light-hearted talk, Fia will have audiences practicing backstage vocal warm-ups from the world's most prestigious theatres and learning how to speak with authority to master their vocal executive presence.
"

FIA'S KEYNOTE WAS OUTSTANDING FILLED WITH WISDOM, ENCOURAGEMENT, AND AUDIENCE ENGAGEMENT. FROM START TO FINISH IT WAS EDGE OF OUR SEAT INTERESTING AND INFORMATIVE. IT TAUGHT US HOW TO DIG DEEP WITHIN OURSELVES AND FIND OUR CONFIDENCE TO TELL OUR STORY... WORKING WITH FIA AND THE TEAM AT MOXIE WAS TRANSFORMATIONAL ! WE LEARNED HOW TO DELIVER THE PERFORMANCE OF OUR LIVES!!

"