TRUSTED BY THE WORLD'S BEST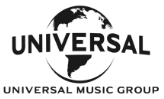 MOXIE CO-FOUNDER
FIA FASBINDER
Fia is dedicated to helping entrepreneurs and business leaders overcome fear, and communicate with unshakable confidence.
Part performer, part teacher, part creative wild child — Fia is a kinetic speaker and thought leader who fills each speech with valuable takeaways for professionals at every level. In addition to being the founder and CEO at Moxie Institute, a Broadway actor with a Masters in Education, and an executive speaker coach to some of the world's most influential brands, Fia is also a powerfully engaging and transformative keynote speaker. Her presentations inspire audiences to communicate with confidence, swagger, and a lot more Moxie. 
A skilled keynoter and event speaker, Fia's subject matter expertise is wide-ranging. In the field of communication and presentations, these are some of her favorite topics to present on. Having overcome debilitating speech anxiety herself, Fia's keynotes are filled with powerful stories, transformative insights, and essential lessons that audiences can apply right away. Fia's message highlights the critical importance of finding your voice, pushing past fear, and leading with confidence.
Professional Certifications & Associations
Keynote topics
In-person or virtual
FIGHT NAKED AND BE FEAR(LESS)
Forget picturing your audience naked; to overcome fear, you have to fight it naked. Not literally naked but with vulnerability, authenticity and courage. For years, anyone that has to perform under pressure has been told to imagine their audiences naked, but that is the exact opposite of the right advice.
FROM CENTER STAGE TO CEO: HOW TO BRING BROADWAY TO THE BOARDROOM
Got Moxie? After this game-changing talk, you will. Each minute of this packed with invaluable lessons and self-discovered secrets from her careers as an actor, executive speaker coach, and CEO of Moxie Institute. Fia artfully unveils how audiences can confidently face speaking fears & performance anxieties, develop their voice, deliver their message, and unleash their inner Moxie every time they open their mouth.
FIND YOUR VOICE AS A LEADER
You spend 80% of any given day communicating with others. So it's no wonder that the most effective leaders capitalize on each word, inflection, and gesture. In this intrepid talk, Fia pulls from her success and breakthroughs as speaker coach to help leaders find their true voice; both figuratively in terms of message, truth, and focus; and literally in terms of resonance, depth, and delivery. It's a talk about talking, but it will change your career forever.
THE FIERCE FEMALE: WOMEN'S VOICES IN LEADERSHIP
Women in leadership often face an uphill battle when it comes to self-confidence. In this very personal and transformative talk, Fia shares empowering lessons from her 20 years of struggles and successes as female business owner, leader and CEO. and how female leaders can ditch imposter syndrome, overpower performance anxiety, conquer feelings of inadequacy, and more. With every word, this talk helps women business professionals reclaim their lion's voice, rediscover their power and share their unique message with the world.
"

MOXIE TAUGHT US BOTH HOW TO DIG DEEP WITHIN OURSELVES TO TELL OUR STORY... WORKING WITH MOXIE WAS TRANSFORMATION FOR US! WE LEARNED HOW TO GIVE THE PERFORMANCE OF OUR LIVES!!

"
TAKE THE FIRST STEP TODAY

HAVE QUESTIONS? WE CAN HELP!