TRUSTED BY THE WORLD'S BEST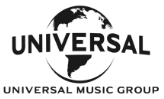 A FUN AND INSIGHTFUL

MEDIA TRAINING WORKSHOP
Learn Essential Media Skills In A Supportive Group Environment.
If you are seeking an extra edge for your next media appearance or have concerns about your on camera presence then Moxie Institute's Media Training Workshop will give you exactly the skills you need. Taught by experienced professionals, the course demystifies the media process to make it accessible and relevant to your goals. Whether you are leading webinars and live streaming events or appearing on broadcast media interviews and televised discussions, you will learn how to stand out and make an incredible impression.
With 3 Hours Of Expert-Led Training
[caldera_form id="CF5d671171c98dd"]
MEDIA TRAINING WORKSHOP SPECIFICS
* Note: All program content will be delivered live and will not be recorded. Instructor is based on availability.
MEDIA TRAINING SPECIALISTS
Kristin is a communication & performance coach and trainer, providing professionals with action-based tools for achieving presence, authenticity and dynamic expression for an unforgettable performance.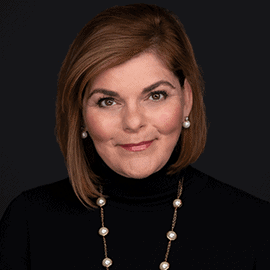 Karen is an Emmy Award-winning broadcast journalist, corporate communications professional and executive coach working with CEO's and C-level executives at leading companies around the world.
Katy is an Emmy winner. Her first full-time, on-air job, was producing and hosting a coach's show with legendary college basketball coach, Katy is an expert in helping clients speak confidently on camera and to the media.
Every media engagement has different rules, different audiences, and requires you to adapt your speaking style to match. How you deal with difficult questions, engage live audiences and connect with others through the screen, or even simply how to sit—it all requires practice and guidance from someone who's been there before. From live streaming platforms like Facebook Live and Instagram Live to Youtube Live and Twitch, our live training provides the ideal environment to step out of your comfort zone and grow your confidence for any future engagement.
OUR MEDIA TRAINING

WORKSHOP TOPICS
Feedback And Adaptive Training
Interview Practice And Rehearsals
Influential Body Language
A MEDIA TRAINING WORKSHOP
THAT GOES THE EXTRA MILE
WORLD-CLASS
MEDIA TRAINERS
Our experts understand the challenges faced by everyone in front of the camera. So we ensure you walk away with the highest level of knowledge and techniques used by the pros. We also believe in leading by example, so get ready to enjoy every minute!
Every class we run includes people from many different backgrounds and industries. So we make sure to include time to address your questions and provide clear instruction. While it's not as personalized as our 1:1 coaching, you will still get the answers you're looking for.
IMPROVE YOUR
ON-CAMERA SKILLS
Whether you're camera shy or just want to sharpen your skills to stand out, you'll learn practical media techniques that you can apply instantly. Practice during the class and use the learning reinforcements we give you to continue improving long afterwards.
ACCELERATE YOUR LEARNING AND SAVE BIG BY COMBINING A GROUP CLASS WITH
Personalized Coaching
It has been proven time and time again that the best way to improve as a speaker and leader is to get dedicated one-on-one time with a coach. Someone who helps you identify and overcome your weak spots while also amplifying your greatest strengths. Our 1:1 coaching program matches you with the coach whose experience and background is best suited to help you get the results you want.
You want to be a more confident public speaker. To express your ideas with clarity and command any room you walk into. This bundle helps you find your voice and amplify it.
You want to take your communication skills to the next level. To elevate your message and delivery to be seen as an expert in your field. This bundle helps you make your mark and stand out.
You want to lead with passion and authority. To be the person who can start a movement and change an industry. This bundle helps you strengthen your reputation and empower others.
Leading Executives Rely on us

For our methodologies and approach.
You Don't To Be Great To Get Going.
But, You Have To Get Going To Be Great!