TRUSTED BY THE WORLD'S BEST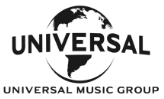 BUSINESS STORYTELLING
TRAINING

TOPICS
"

MOXIE TAUGHT US BOTH HOW TO DIG DEEP WITHIN OURSELVES TO TELL OUR STORY... WORKING WITH MOXIE WAS TRANSFORMATION FOR US! WE LEARNED HOW TO GIVE THE PERFORMANCE OF OUR LIVES!!

"
BECOME AN
UNFORGETTABLE STORYTELLER
Tell Stories
THAT GET RESULTS
LEARN THE BEST
STORYTELLING METHODS
AN EXCITING APPROACH to our
BUSINESS STORYTELLING WORKSHOP
CRAFT AUTHENTIC
STORIES THAT RESONATE
We are all drawn to authenticity. Knowing how to be a good storyteller means having the courage to speak from the heart and paint a compelling picture. Our expert trainers will show your team exactly how to do this in a way that is clear and easy to apply to any future talks and presentation.
TURN DATA INTO
COMPELLING NARRATIVES
Data is at the heart of many successful businesses and their decisions—but talking about it is often dry and boring. Our business storytelling workshop is customized to ensure what you learn is relevant to your business and provide expert guidance on weaving complex information into relatable stories.
IMPROVE YOUR TEAM
AND CORPORATE CULTURE
Stories are always personal. By sharing them, you connect with those who hear them and build stronger relationships. This is why we encourage teams to take our storytelling course. Through our interactive and experiential teaching, colleagues often learn new, interesting things about each other's lives and leave feeling unified and empowered.
"Tell a relevant, targeted, transparent story, and the whole world will share it."
Randall Lane
TAKE THE FIRST STEP TODAY

HAVE QUESTIONS? WE CAN HELP!
WHAT OTHERS ARE SAYING

ABOUT THIS CLASS
"A TRANSFORMATIVE
EXPERIENCE"
"I am so thankful for your help. I have received so many compliments on my speech, it felt unbelievable! This would not be possible…" Read More
General Manager
at Coca Cola
"So grateful for Moxie Institute! They have an amazing gift and an incredible ability to put stories together. I can't wait to get to the TEDx…" Read More
Founder and Executive Director, The David's Harp Foundation
"THE PERFORMANCE
OF OUR LIVES"
"Although we had spent 3 years in Toastmasters, it was nothing at all like sessions with Moxie Institute. Moxie's sessions and their supportive techniques…" Read More
CNN Hero Awards Winners and Founders of The Emilio Nares Foundation
TRUSTED BY THE WORLD'S BEST