As humans, we're better together. An ancient proverb puts it this way: "As iron sharpens iron, so one person sharpens another."
Today there's no better way to stay sharp than a small-group masterclass.
In the first post of a three-part series, we're looking at why the MOXIE masterclass has what your presentations need. In fact, we're just 5 weeks away from the first MOXIE masterclass, so there are only a few more days to secure your early applicant discount!
The masterclass format has taken off for a reason: done right, it's the perfect marriage of coaching, study, and feedback.
Let's break those three down.
Easy access to expertise.
A carefully designed curriculum for growth.
Brilliant peer feedback and accountability.
Let's start with the main reason we join masterclasses: incredible access to expert insight.
We get it; 1-on-1 coaching isn't always a practical option. So why not pool resources with a curated group of colleagues to make coaching more accessible?
We've built the MOXIE Masterclass around conversations. Though Fia Fasbinder brings years of coaching experience these lessons are anything but stale lectures. Instead, Fia will be guiding the group through everything you need to know to move your presentations from bland to bravo.
We've structured the sessions around the 10 skills that every speaker absolutely needs to know. These include:
How to write an unforgettable speech, from outline to final draft
Learn the Moxie Method of Performance-based public speaking
How to use your whole body to project your authority
How to learn the mindset of all elite speakers
How to unlock your presentation potential
What to do with your presentation after it's first delivered
How to apply—and get accepted—to elite speaking events like TED, the Aspen Ideas festival, etc
We've designed our masterclass to review the basics while also introducing more advanced concepts, many of which will be new to even the most seasoned speaker.
Everyone starts their speaking journey from different places. At MOXIE we carefully select masterclass members to ensure balance, pairing more experienced voices with newer, fresher voices. The outcome is an exclusive setting unlike any other.
Why does group composition matter so much? Because in working together, everybody gains. The masterclass is unique among educational settings because it's framed around the rich input of speakers just like you.
We see the benefits of this sort of feedback constantly. To take only the most recent example: Fia just finished a workshop for a leading medical device eye care firm, and noticed that some of the most important insights from the sessions came from the conversations she had facilitated among the participants.
"Oh, I've had to give that kind of speech before, and here's what I did that worked." and "Here's a mistake I made; to avoid that next time, I'm going to try…" and "Have you tried real-time polling? I used it last week and learned…"
By summoning the collective wisdom of the participants, small-groups can offer some of the most effective settings for learning.
That's why MOXIE's masterclass extends beyond the regular sessions to a private Facebook group for ongoing discussion and weekly learning reinforcements from Fia.
We've found that maximizing conversation is one key to maximizing growth, and that conviction is built into everything we do at MOXiE.
If this has you thinking that's true for your needs and learning style, click here to claim your early applicant discount.
We challenge you to find 12 weeks more transformative than the MOXIE Masterclass. Spaces are filling fast for our exclusive 2018 program that will kick off on Tuesday, June 5th led by Fia herself!
Click here to learn more, and stay tuned to this blog series for three strategies you'll need to take advantage of any masterclass.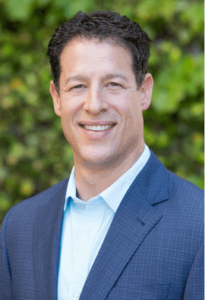 Onward and upward,
Gregg Fasbinder
President, Moxie Institute