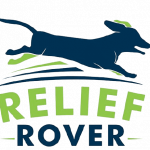 "I did it! I not only survived both speeches, but the interest has generated is way beyond my expectations. I can't thank you enough for all you did to teach me and help me prepare. You guys are fantastic and I can't imagine what it would have been like without you all. Moxie's speechwriter set me up with great speeches that I'm excited to deliver. I really enjoyed the whole speech writing process since he made it really fun and informative. My speaker coach is also fantastic! The warm-up exercises she taught me made a huge difference in how I feel even just practicing at home.
Moxie was well worth the investment!"
Thanks again!!!!!!
CINDY TRICE
WANT TO EXPERIENCE THIS FOR YOURSELF?